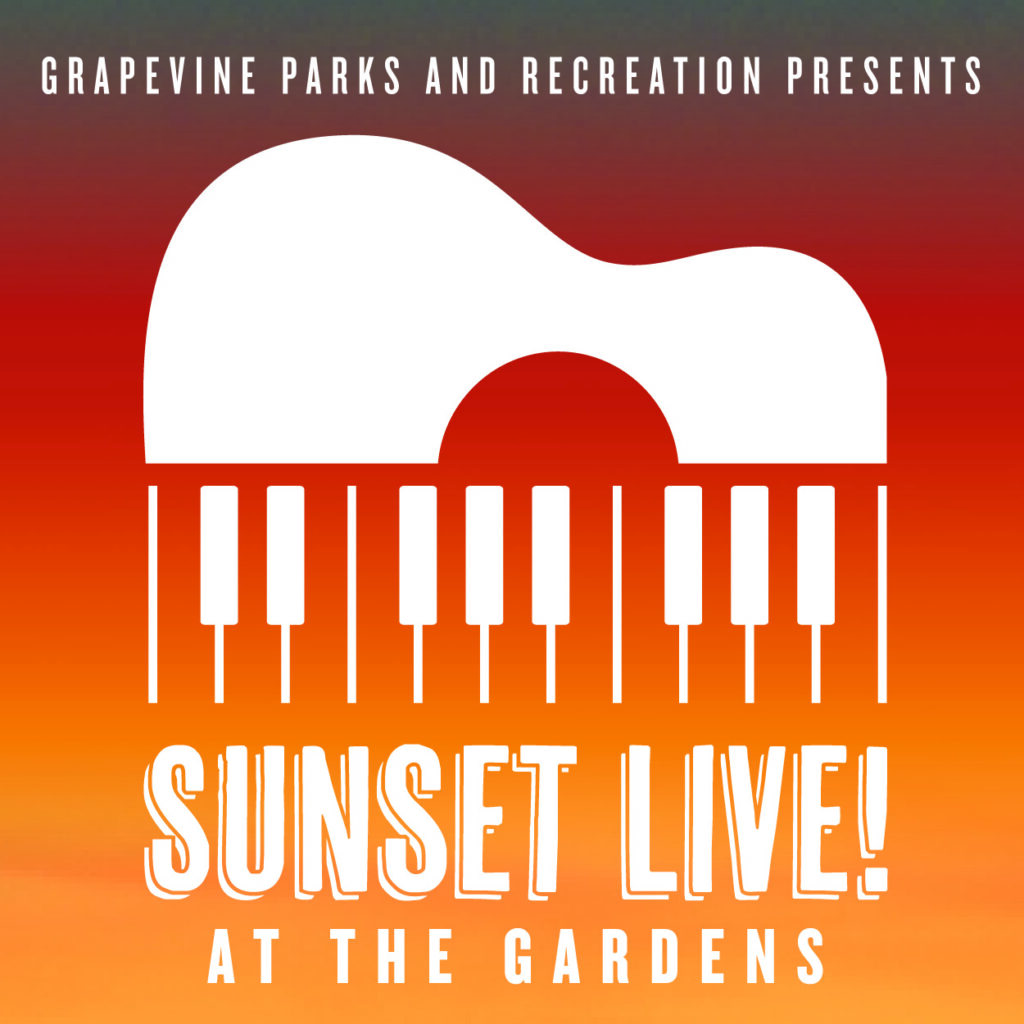 Take a trip down memory lane with some of the best live music, featuring classic hits, as we bring the sunset to life! Whether you're looking for a fun date night or a relaxing family outing at the Grapevine Botanical Gardens, this is a sensational night that you don't want to miss! We will have the Mixtape and The Clinton Years performing on Friday, September 30, and on Saturday, October 1, we will have the Zack King Band and Desperados performing all on the Great Lawn. Don't forget to bring your own chair, favorite picnic blanket , and your best dance moves for a night under the sunset! Want to bring the little ones too? The Kidz Zone will be full of activities that will be available during the concerts so you can play, sing, and dance your heart out! Food, wine, and beer will be available to purchase on-site. Doors open at 6:00pm each day. The bands will begin playing at 6:30pm.
Date(s) / Line-up:
Friday, September 30:
Saturday, October 1:
Fee:
General admission – FREE (no ticket needed) / VIP Experience – $25 PER Person
VIP Tickets go on sale September 2nd
VIP Experience: Looking to experience the VIP life for a night? The VIP experience offers the Bessie Mitchel House as your private event space that will have light fair appetizers, 2 beverage tickets, early access to the gardens, and reserved seating in the gardens to sing and dance your heart out all night long! Tickets will go on sale here September 2nd, they are limited and will not be sold at the door.
Items Prohibited in the Gardens:
Pets – must remain on a leash at all times
No glass bottles and containers
No smoking or usage of e-sigs
No alcohol – Food, wine, and beer will be available to purchase on-site.

Which Night Do You Want to Experience the VIP?