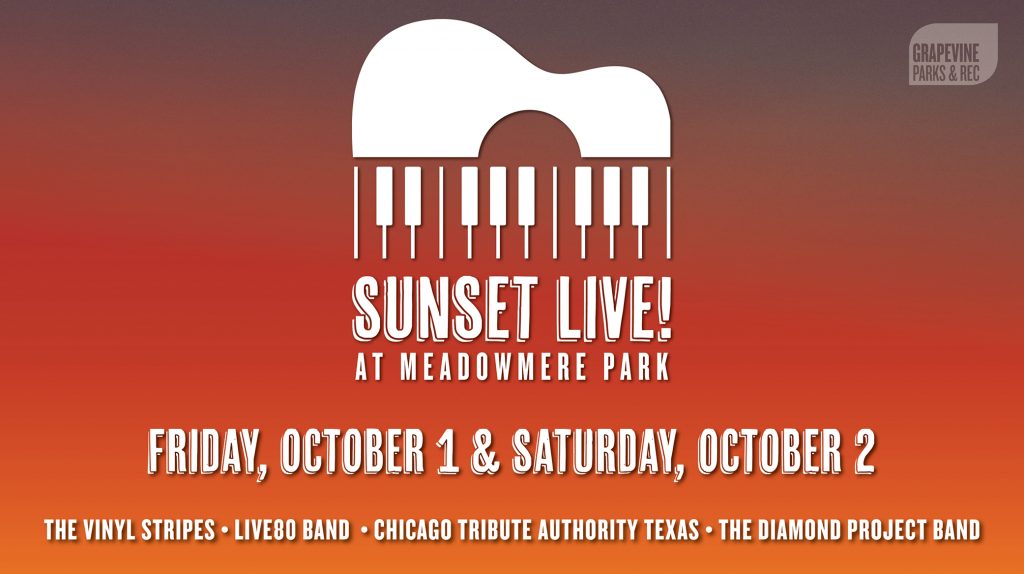 Singing along to your favorite songs plus the beauty of the Grapevine Lake. What could be better than that? Take a trip down memory lane as we bring the sunset to life with some of the best classic live music hits featuring your favorite genres and decades each night. Whether you're looking for a relaxing family outing at the Grapevine Lake or a tasteful date night, bring your picnic blanket, chairs and your best dance moves for a truly unique imagining of live music by the lake for two nights in October. Fun kids activities will be available during the concerts to help entertain those little ones while you sing the night away! Food, beer, and wine will be available for purchase or feel free to bring your own picnic. Doors open at 5:00pm each day. The bands will begin playing at 6:30pm.
In our continuing efforts to provide quality programming opportunities, patrons can enjoy designated 10×10 "Social Squares" at Meadowmere Park. Our "social squares" will allow a maximum of 6 people per square to sit comfortably.
To attend this event, you must get a ticket for your "Social Square". This ticket will get you into Meadowmere Park as well as free parking for the event. If you have more than 6 people in your party you must reserve two social squares. There is a LIMIT of 2 social square reservations per transaction(you will not have to get a ticket per person just a ticket to reserve your social square.) Each section of social squares will be first come first serve. Tickets go on sale Monday, August 30 for residents and Monday, September 6 for non-residents.
Date(s) / Line-up:
Friday, October 1:
Saturday, October 2:
Fee:
Food Vendors:
Still have questions? Click to see our FAQs for the event!

Ticket Sales are now closed. Remaining tickets will be available for purchase at the event. Doors open at 5:00 pm each day.