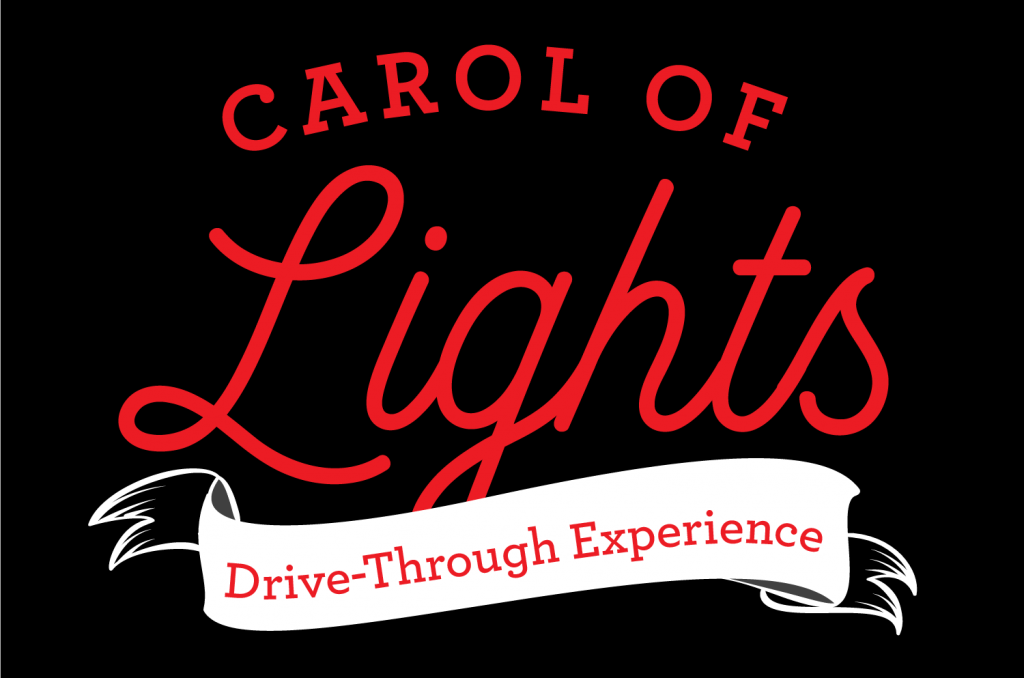 Carol of Lights: Bring Home the Holidays Drive-Through Experience
Due to COVID-19, we will not be hosting an in-person show this year. Come enjoy a drive through experience and take-n-make the holidays home this year at Carol of Lights: Bring Home the Holidays Drive-Through Experience happening at the First Baptist Church Grapevine parking lot from 1:00 – 5:00pm on Monday, November 23. Come enjoy an afternoon with us drinking hot cocoa and seeing some of your favorite Christmas characters of all time. Pick up fun take-home activities and crafts you can do with the family at home (while supplies last). We will also be taking sock donations for a local shelter to hand out this Christmas season. An most importantly, don't forget to bring those self-addressed letters to Santa telling him what you would like this Christmas season, and he just might write you back!
This event is free; however, we will be requiring you to sign-up for timeslots to drive through our Carol of Lights experience; one ticket per car. You must attend during your allotted timeslot only as we can only allow so many cars at one time to make this an enjoyable experience. You may reserve your time slot below.
As the sun sets, all of Grapevine's holiday spirit comes to life with a heartfelt video from the Mayor and all the Christmas lights in Downtown Grapevine will turn on for the six-week Christmas season! We hope to see you there all season long!
Date: Monday, November 23
Time: 1:00 – 5:00 pm
Location: First Baptist Church Grapevine (parking lot), 301 E. Texas Street, Grapevine, Texas
Fee: Free
*** Please use the order comments section on the checkout page to let us know how many kids will be in your car. We'll use that to plan ahead with our fun take home crafts.

PLEASE CHOOSE YOUR TIME SLOT BELOW.
YOU MUST SHOW UP DURING THIS TIME SLOT ONLY.